AON is driven to empower economic and human possibility for clients, colleagues and communities around the world.
We are a leading global professional services firm providing a broad range of risk, retirement and health solutions. Our 50,000 colleagues in 120 countries empower results for clients by using proprietary data and analytics to deliver insights that reduce volatility and improve performance.

At Jackson Lewis we are dedicated to representing management exclusively in workplace law and are one of the fastest growing workplace law firms in the U.S., with over 700 attorneys practicing in 49 locations nationwide. For over 50 years, Jackson Lewis has placed a high premium on preventative strategies and positive solutions in the practice of workplace law.
For the 11th consecutive year, Jackson Lewis has been recognized for delivering client service excellence to the world's largest corporations, once again earning a spot on the BTI Client Service A-Team. Jackson Lewis has also been recognized by in-house counsel of Fortune 1000 companies after a comprehensive survey, as "the single highest-ranked firm clients want by their side in employment battles."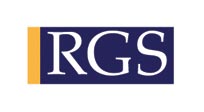 Headquartered in Troy, MI and formed in 2007 RGS Limited, LLC has focused its efforts on delivering unique and superior insurance products.
RGS has forged strategic and exclusive partnerships with some of the largest and most respected organizations, including Fortune 100 banks, national merchant and banking associations, international insurance brokers, and managed security providers. RGS has developed exclusive and unique insurance programs for clients such as the Army, Navy, Card Works International, TSYS and MasterCard. The professional staff at RGS prides itself on solving complex problems and providing solutions to some of the greatest risks associated with the fast-paced and ever-changing global marketplace. Fueling our success is the passion to provide solutions that anticipate unforeseen risk and protect our clients from catastrophic loss.